What if a tool can generate rhyming domain names like FishDish.com or CookBook.com or MoneyIsHoney.com or WalkAndTalk.com? Now we have a revolutionary company name generator that provides one of the most unique services online. This tool is unique like our one word domain names availability search tool, Three letter domains search tool or top paying adsense keywords domain search tools. This exclusive script is designed to create memorable rhyming domains for your websites, blogs or businesses.
How to use our rhyming domain generator?
You will enter your keyword or relevant information into the rhyme generator just like you would for a standard website name ideas or creative business name generator tools. The generator will yet again produce a list, but because you selected all rhyming words, the list will be quite different. Rhyming name generator will find the words that rhyme with your keyword and words will be paired with just about any rhyming words.
For instance, let's pretend you want an English rhyming name for you gaming website and you want your rhyming word at the end of your keyword. So your most important keyword is Game. When you put your keyword "Game" into keyword field and hit the search button, our tool will find all the words that rhyme with your most important word Game and will arrange them like GameFame, GameFlame, GameName etc and will check domain name availability for TLDs like .com, .net, .org, .biz etc. Your job will be to manually sort through the list to find the rhyming name that works best for you.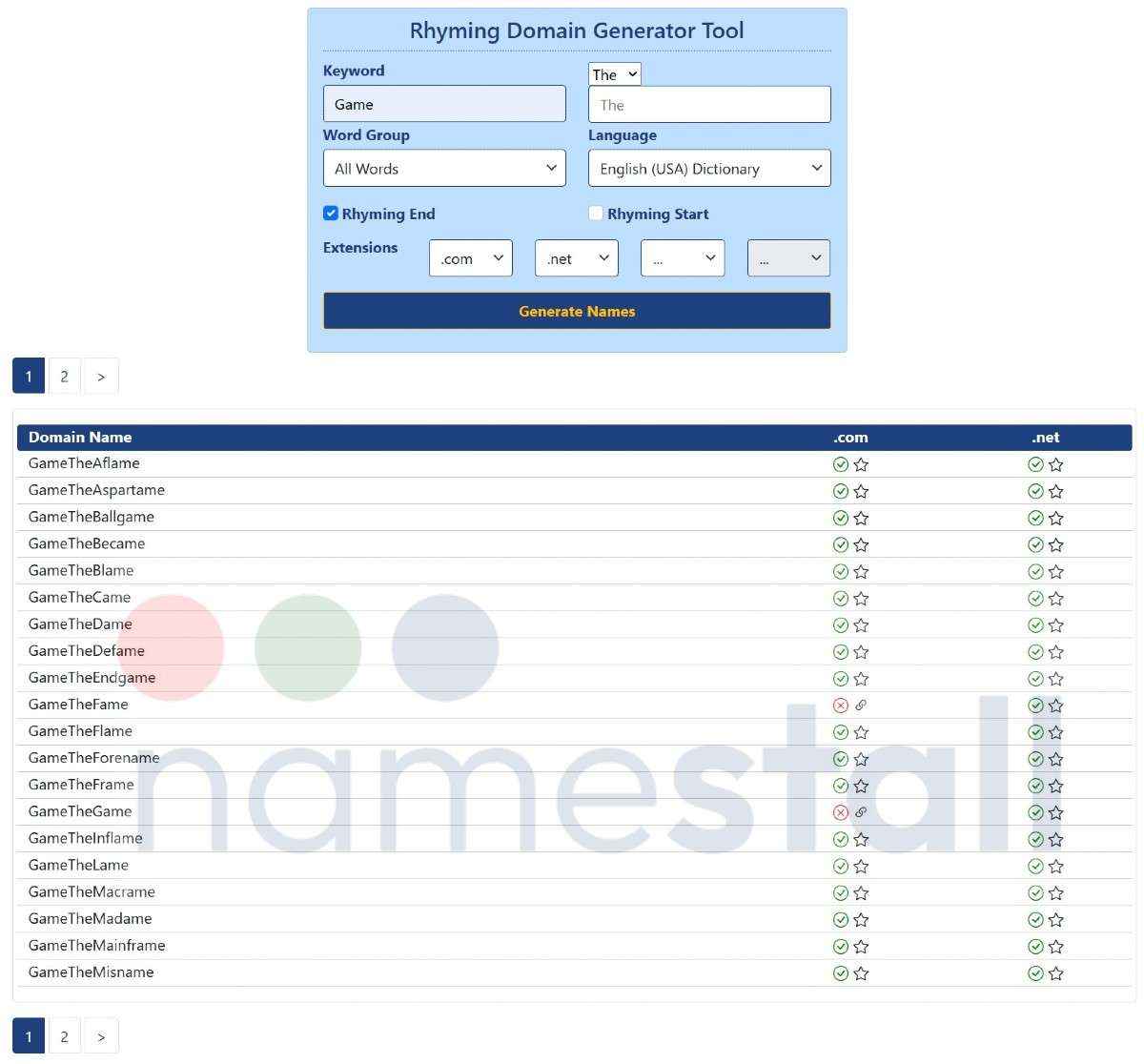 Other Advanced features
You can even write or select a middle word for your domain name. Let's imagine you selected "4" as your middle word and in this case our domain generator would generate names like Game4Fame, Game4Name etc.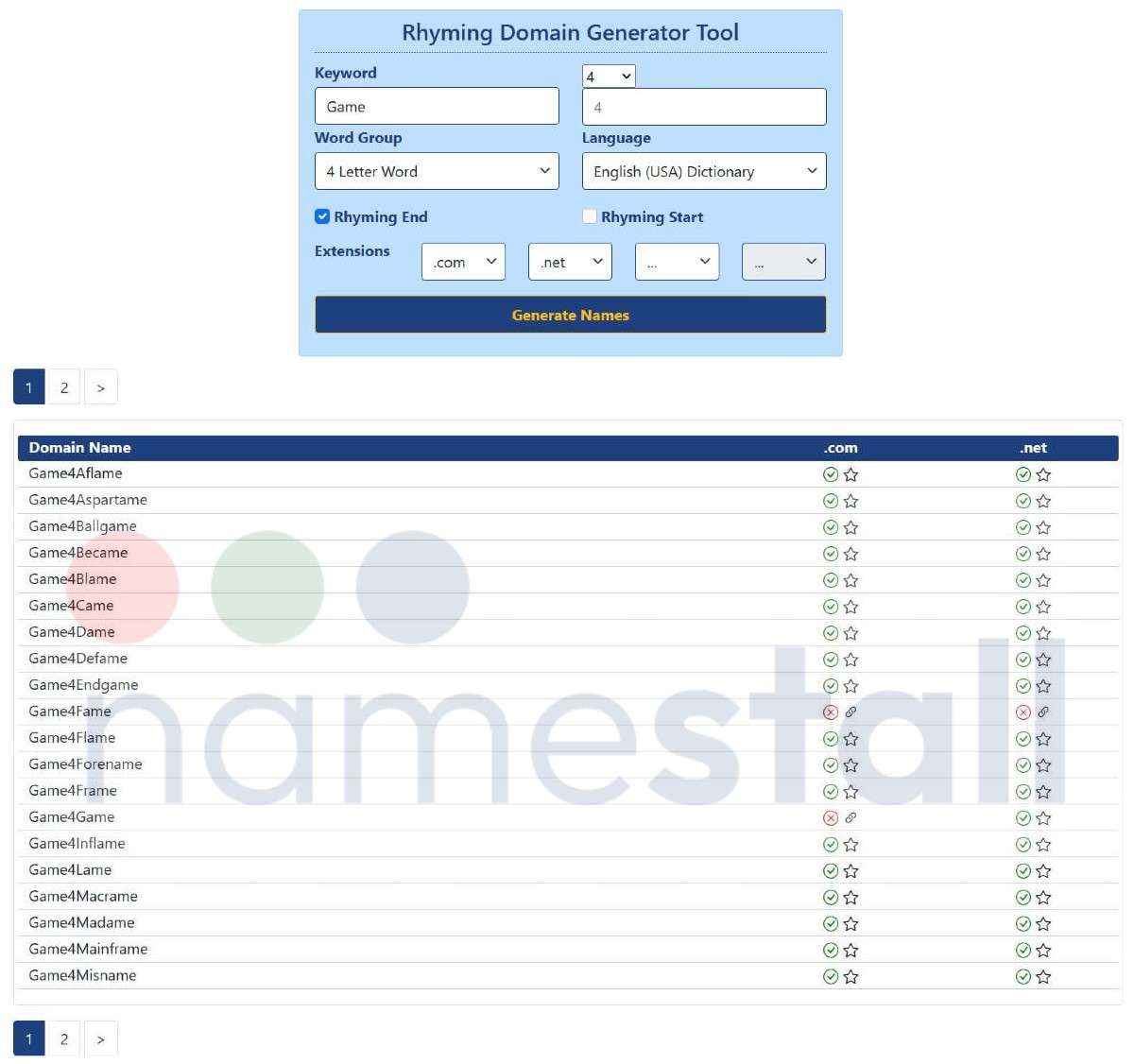 This revolutionary tool doesn't stop here. You can even select different languages for your rhyming words and we believe that this is an amazing feature of this ground-breaking tool. Currently it supports French, German, Spanish and other 6 languages. Another interesting feature of this domain generator is word group. You can select word group for your rhyming domain. If you want only 4 letter words that rhyming with your main keyword then just select "4 letter words" as your word group from word group dropdown and hit generate button. Tool will present you only rhyming words that are four letters and generate names like GameFame, GameName, GameSame, GameCame etc.
Generate Catchy & Memorable Domains
Rhyming names are trendy, catchy and cool. If your business or website uses a rhyming name, it will be very easy to remember and will get passed along quickly. The successful rhyming domain name will become quite popular. You will also have the psychological and marketing advantage of an eye-catching name that rolls off the tongue.