If you are interested in owning a brand name or brandable domain, take a look at our brand name generator. There are two main strategies in the world of domain and internet traffic. Basically, it comes down to keyword domains vs. brandable domains. If you want a keyword rich domain, you can try our free domain name generator or domain name suggestion wizard. However, if you are looking to make a brandable name, most likely for a business or personal website, our creative business name generator might help. The goal is to create a cool, unique, and catchy domain with your main keyword that all your customers or visitors will remember. One of the most recognizable brandable domains is "Google". Before the website became so popular, "Google" was not a commonly used word. That is the point of a brand name. In many cases, you take a word that is not commonly used and build the brand around that word. As long as the word is catchy, pronounceable and sounds cool, people will remember it and visit your site.
How Does Brand Name Generator Work?
This is where our creative name generator can lend a hand. Here, you don't see any list of unique business name ideas like our keyword rich random domains. Instead, you type a keyword and our creative company name generator will provide you a list of suggestions & ideas. If you need a brand name or brand able name for your software business or website and your most important keyword may be is "Soft". Now all you need to do is type your most essential word "Soft" in the keyword field and hit the "Generate Names" button. And our best brand generator will creatively generate huge list of brand names using you keywords like - alsoft, elosoft, softers, softilar etc.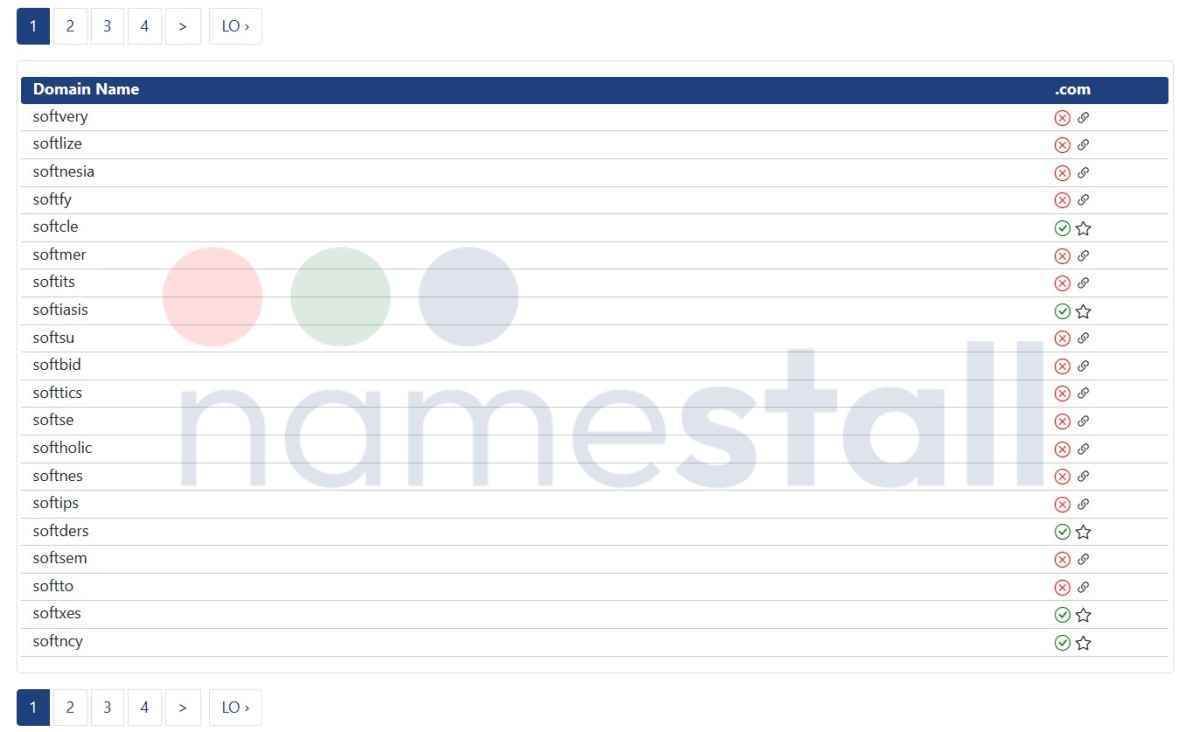 And, of course, we think they could make great brand names keeping your important keywords. If you are lucky and can create creatively, you might find some short 4 letter of 5 letter domains in the mix. If not, you can find some cool words or phrases that sound a lot like common English words.
Create Brand Name in Different Languages
You can select language for your brand name. Our online brand generator supports 8 important languages including French, German, Spanish etc. More than anything, our brandable domain name generator will help spark your creativity or increase domain name brainstorming ability.



As you are searching through our lists, you will be thinking about whether any of the domains sound catchy to you. If they do, you might just have a name for business or website or blog.
Most important feature of our free brand name generator is it creates keyword based brandable names because it always uses your main keyword to create unique brandable word. However, if you wish to get an absolute unique word or domain (without any keyword in it) like Google or Yahoo, you should visit our random brandable domain names page where you will find all short, pronounceable, unique & cool handpicked unique brand names.